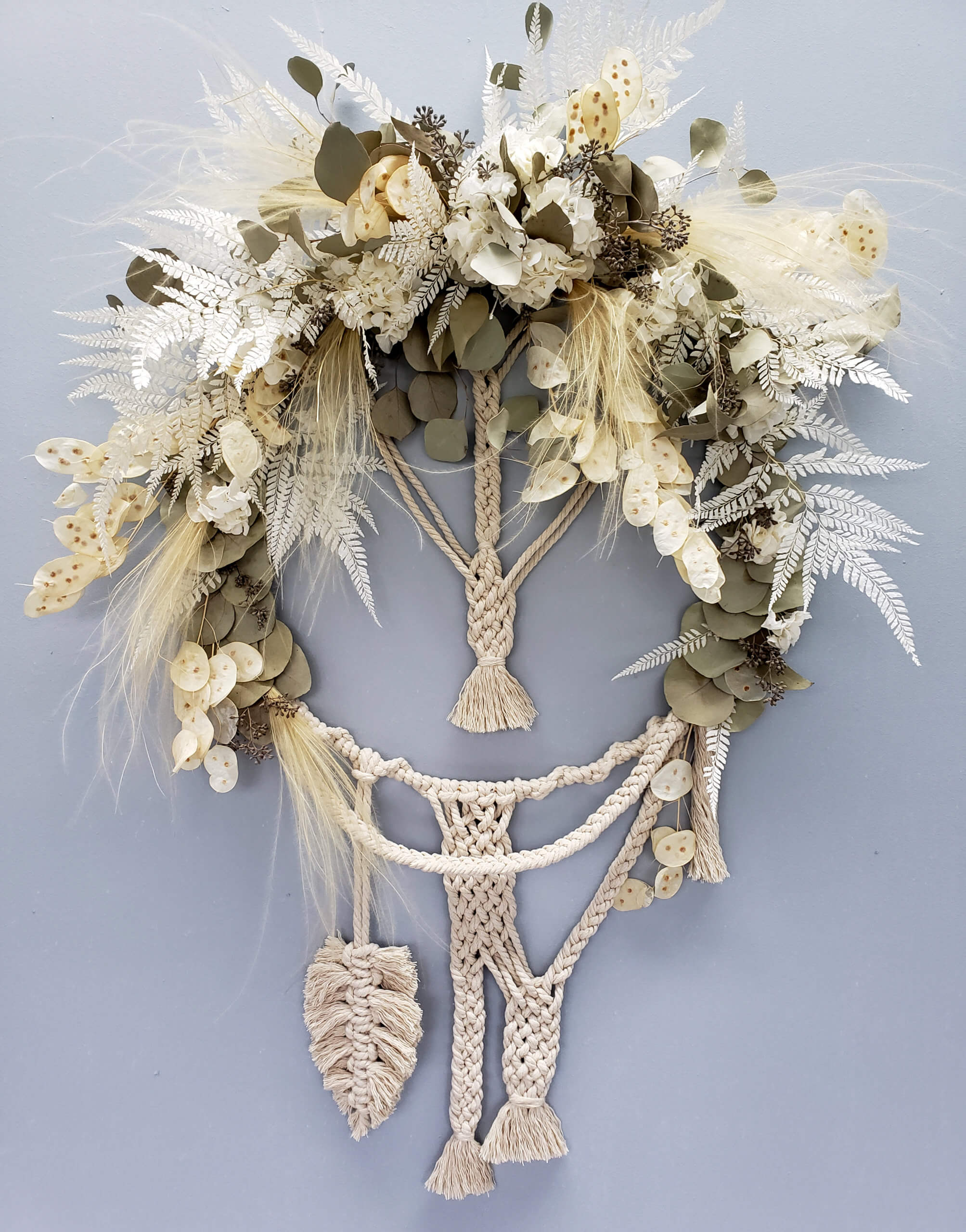 Macramé style crown
340.00$
Size 30 "w x 36 "H
Size 30 "w x 36 "H

Size 30 "w x 36 "H
Size 30 "w x 36 "H




Wall decorations
We create original and unique products to bring a decorative touch to your interior.
Choose if you prefer, pastel or colored tones. For any special order, please contact us.
Unique knowledge
As florists by trade, we can offer you a wide range of products, in addition to the online boutique. Do not hesitate to contact us for any special requests.